Real-Time Retreats
A Tribute to Mexican Arts & Culture
Xcaret Resort and the Hotel Xcaret Arte

This week we are paying tribute to Mexican history, eco-systems, arts and culture as we visit Hotel Xcaret Mexico and the soon-to-open Hotel Xcaret Arte, located in the heart of the Xcaret ecological park.
Forget what you think you know about this area of the world and all-inclusive resorts... these two properties are each unique, authentic to their area and culture, and highly service-focused. Celebrating the Mayan culture and arts, both are steeped in authentic experiences that are so immersive that they live and breathe the Mayan ways.
Are you a maker of things? If so, this week we're asking you to show us your crafts and hobbies! How do you flex your creative muscle during that precious leisure time? What special skills do you have (outside of producing fantastic events, of course, and if that is your super-power, bring us some of your most creative event photos!)
Is there a woodworker among you? Do you knit, sew, paint, write music, dance, sing, garden like a fiend, blow glass, love photography, weave baskets, refinish boats, build furniture? Show us a little about you, tell us how your handiwork can leave a legacy and you just might win a 3-night stay from our host! Don't be shy! With that fabulous prize at stake, there's never been a better time to show off a little!
And remember, the first five at 3:55 to log into the call (no earlier than 3:55pm) will win a special gift from our hosts, and Kelly McAlister will be on hand to gift someone with a fresh pair of Maui Jims!
Debra Edwards
www.hotelxcaretmexico.com
Email: This email address is being protected from spambots. You need JavaScript enabled to view it. 
Direct: 770-973-6383
Cell: 770-363-7249
Connect on LinkedIn
After owning her own successful catering company in the Los Angeles area for over 7 years, Debra relocated to Atlanta following the Olympics. She joined the sales team at the Westin Peachtree Plaza, starting her successful career in the hospitality industry as Senior Catering Sales Manager.
Debra has worked with Wyndham Atlanta, Monumental Meetings, Krisam Group, Wynn & Encore, Palace Resorts, The Baha Mar Casino Hotel, and Marival Resorts. She also operated her own agency, Exclusively Inclusive International (EII), specializing in All Inclusive Resort Experiences. Throughout her career of more than 20 years she has found great success in the MICE Market focusing on developing lasting professional and personal relationships that have proven to be invaluable.
She is thrilled to have chosen such a diverse and ever-changing career in the exciting hospitality industry. She has traveled the world and has experienced many cultures. Looking forward, she is extremely excited to match her vast client base with this amazing new and exciting concept; the "All Fun Inclusive" Resort, Hotel Xcaret Mexico and Arte.
"I LOVE WHAT I DO! How else would I get to travel the world on somebody else's dime!"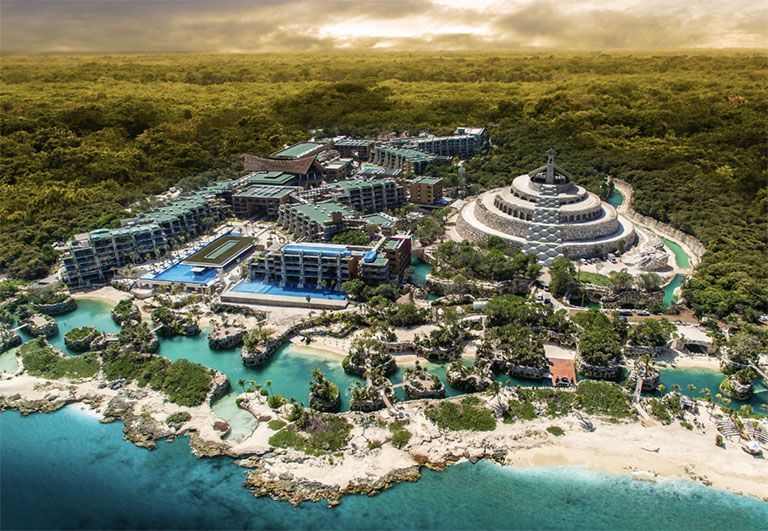 Hotel Xcaret Mexico - Playa Del Carmen
www.hotelxcaretmexico.com
Carretera Federal Chetumal-Puerto Juárez, Av. Solidaridad 2-Kilómetro 282 Lt 023
77710 Playa del Carmen
Q.R., Mexico
Hotel Xcaret Mexicos more than just a resort, it's a destination rich in history, culture and entertainment. The impressive ecosystem sets a perfect communion between man and nature, where the Caribbean Sea and the Mayan jungle, with its caves and rivers, are the main ingredients of lush and eclectic scenery. Live an authentic experience that redefines the concept of an All-Inclusive resort, and enjoy ALL-FUN INCLUSIVE™ vacations that give you unlimited access to the parks Xcaret, Xel-Ha, Xplor, Xplor Fuego, Xavage, Xoximilco, Xenses and Xenotes.
MI CASA, SU CASA
With 900 suites distributed in different buildings called "Casas," Hotel Xcaret México pays tribute to the Mayan region. Each Casa is represented by a universal element, the basis of the Mayan culture: Spiral, Wind, Water, Earth and Fire. Immerse yourself in sophisticated spaces; with unique amenities and services. An experience that will keep you in direct contact with nature, framed by the sumptuous views of the Riviera Maya.
ALL FUN INCLUSIVE
Redefining the traditional all-inclusive, Hotel Xcaret México is proud to present its innovative ALL-FUN INCLUSIVE® concept. A tribute to Mexico that offers you much more than everything you need, combining the comfort and sophistication of a unique resort with an eco- integrative architecture, and full access to Xcaret parks, Xel-Ha, Xplor, Xplor Fuego, Xavage, Xoximilco, Xenses and Xenotes.
In addition to food and beverages, transportation between parks and airport shuttle. With facilities that intertwine our social responsibility, with a totally sustainable approach, Hotel Xcaret Mexico has a unique architecture that creates a balance between aesthetics and ethics, surprising by emerging in an original way, hand in hand with the environment and integrating to nature, respecting spaces and creating a unique harmony that in sight entertains and excites. Fun, respect for nature, culture, relaxation and the best dining experience are all included in Hotel Xcaret México.
DINING IN STYLE. COPIOUS STYLE.
Hotel Xcaret México's twelve restaurants and fourteen bars (wha?!?!) invite guests to embark on a voyage around the flavors of the world, where Mexican gastronomy, declared an Intangible Cultural Heritage of Humanity by UNESCO, plays the leading role. Their Mexican cuisine will undoubtedly captivate the senses and surprise with the most beautiful of presentations and textures, created with traditional ingredients that reflect centuries of their ancient and cultural heritage.
THE MEXIQUE COCKTAIL
Ingredients
1.5 oz Santanera Organic Tequila
0.5 oz Damiana liquer*
1 oz lime juice
1 oz simple syrup
Method
1. Mix all ingredients in a shaker with ice. Strain into Martini glass and finish with Grand Marnier foam and bitters. Top foam with a dash of Chili Poblano and garnish with an orange twist.
2. Climb back onto your pool float and don't forget to reapply sunscreen.
*This bottle might be renamed 'my body after Covid.' Just sayin.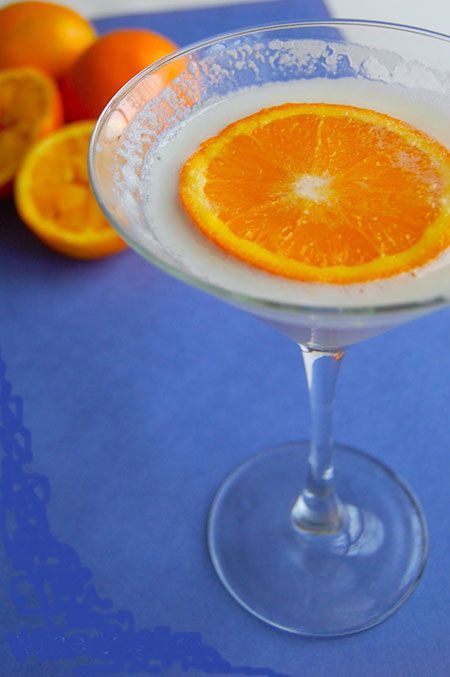 Hotel Xcaret Arte
www.hotelxcaretarte.com
Carretera Chetumal-Puerto Juárez, Km. 282 L21-3 Colonia Rancho Xcaret
77710 Playa del Carmen
Q.R., Mexico
Grupo Xcaret's second hotel in Riviera Maya will become the ultimate expression of contemporary art in a privileged area facing the Caribbean Sea, next to Hotel Xcaret México. Its eco-integrating architecture blends design and nature in a loving and responsible way, achieving a balance between ethics and aesthetics, so so that guests indulge themselves between nature and comfort.
MEETINGS WITH AN ARTISTIC FLAIR
The staff at Hotel Xcaret Arte are experts in creating creative and artistic experiences that go beyond the limits of imagination, making your event extraordinary... Spaces with artistic experiences that will become authentic moments in the eyes of anyone who dares to surprise.
GASTRONOMICAL.
9 dining experiences under the care of the best Culinary Group in Mexico formed by true flavor artists. Seriously, take just a minute and check out these exciting dining options!
SUITE!
The Mexican decoration and the diverse organic amenities in the Hotel Xcaret Arte suites will immerse guests in meticulously curated spaces with a handcrafted style.
Are you gonna go Maya way?
Some virtual backgrounds for you to use on our Zoom call, provided by Hoteles Xcaret
Kelly McAlister, Maui Jim
Kelly McAlister of Maui Jim will be with us on the calls each week as judge and jury to see which planner really goes all-in with the theme. So engage, be creative, and have fun... and you may be the winner!
She'll be doing some gifting that will surely lift your shelter-in-place spirits!