Real-Time Retreats
Hidden Gems And Secret Treasures
Unique Hotels In Latin America
If you recognize that '"X' never, ever marks the spot' quote from Indiana Jones, then you're already in the right mindset for this week's treasure hunt in the most unique properties in Latin America!
Patricia Perez-Sahin, Destination Specialist with LatinPlus DMC Group, is back for an engaging excursion into the hidden gems across Latin America. She'll spotlight those rare, 'you don't know unless you know' kinds of places that we all yearn for, those unique resorts and hotels that leave guests speechless yet talking about them for years to come.
This week we're asking you to wear your best explorer gear; how would you best take on an adventure to Latin America? Would you wish for a safari? Feel a bit like Robinson Crusoe? Swab the deck of a boat like a pirate? Hoist the main sail in your best Thurston Howell yacht-owner outfit? Or swoop into our call like Indy Jones himself? The possibilities are endless - so get creative, darlings!
The first five after 3:55 to log into the call (no earlier than 3:55pm, please) will win an early bird gift.
Plus of course, Kelly McAlister with Maui Jim will be rewarding the planner who does it right this week... so engage, be creative, and have fun!
Latin America
The history of Latin America is as colorful as its wildlife and constantly being unearthed by researchers and archaeologists who use the works of art, sculpture, pottery and ancient architecture to learn more about the great empires who once lived there and left no written clue as to their lives.
What we do know is that the rich blend of cultures and beautiful landscapes make it a modern day first-class destination full of surprises around every bend. We'll visit some of those surprising places this week as we uncover the 'Hidden Gems and Secret Treasures' of Latin America.
The Guides
You may think you know Mexico, Costa Rica, and the D.R… but Patricia and her team will lead us to the most exotic boutique, luxurious, and environmentally conscious resorts in those destinations that you can imagine. Plus, we'll take a peek at Panama, visit colorful Colombia, and get authentic in Argentina.
With their collection of DMC partners throughout Latin America, Latin Plus promises the 'insider's guide' to the deliciously under-the-radar destinations.
SECRET TREASURES REMAIN, WELL... SECRET.
Trust us, you're going to fall head over heels with these luscious locations and high-luxury hideaways, ten of them in all. This week, we're on a treasure hunt! Enjoy a glance into the glam below, and see if you can guess the resorts with just the clues we've provided. (Answers are at the bottom of this page.)
Resort Number 1
Resort, gardens and spa in Costa Rica. 50 huge and colorful casitas deliver the promise of views impossible to replicate, and all have outdoor showers and hot tubs. The resort's resident parrot is named Guadalupe.
Resort Number 2
This resort has just 14 villas and a main lodge. Each villa is assigned with a private guide and 4WD so guests can explore at their own pace, visiting where they want, when they want.
Resort Number 3
A luxury tented camp in the wetlands of Colombia, with uncompromised comfort and service. Wildlife galore!
Resort Number 4
This resort boasts 48 villas in the Mayan jungle with no electric light, A/C, or television. Leave your hair dryer at home.
Resort Number 5
Holds Latin America's first and only authentic hamam that embraces the centuries-old Turkish traditions of wellness. And there's wine, too, lots and lots of wine.
Resort Number 6
7 casitas, folks, that's it. This is a true barefoot, private island kind of getaway. Don't be surprised if Gilligan, Mary Ann, and the Professor show up at some point.
Resort Number 7
One of the pioneers in 'sustainable development,' this resort is nestled in a 1,500-acre ecological reserve. Oh, and it's also designed by Oscar de la Renta.
Resort Number 8
A luxury hotel formed from individual houses in a Colonial City, some houses dating back to the 1600's.
Resort Number 9
Located both at sea level and within the trees, exclusive bungalows include a furnished deck, and their bathrooms are stocked with premium Hermes products.
Resort Number 10
Lush jungle and coconut palm groves roll into sweeping savannahs and lagoons, where protected wildlife, from zebras to crocodiles, roam free. Originally built as a private residence.
Kelly McAlister, Maui Jim
Kelly McAlister of Maui Jim will be with us on the calls each week as judge and jury to see which planner really goes all-in with the theme. So engage, be creative, and have fun... and you may be the winner!
She'll be doing some gifting that will surely lift your shelter-in-place spirits!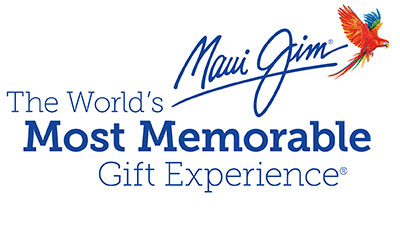 How'd you do?
Here are the resorts, in order. Click on each to learn more.