Real-Time Retreats
Winter Wonderland Part 2: A Scandinavian Christmas
The Grand Hôtel Stockholm, Vasa Museum, and Icehotel

Wanna build a snowman? Well, it doesn't get any more 'Winter Wonderland-ish' than Sweden, darlings! And "Baby, It's Cold Outside" - but that only enhances the festivity and the fun!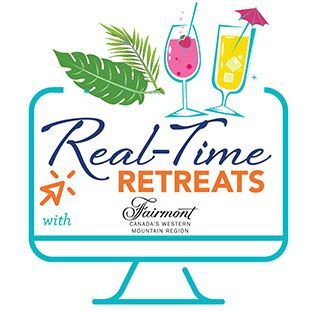 Join us this week for a very special holiday treat, as we travel on our magical ZOOM carpet to the land of the Midnight Sun and Northern Lights!
Meet the experts from Sweden, Magnus Lindbergh and Maria Andersson, live from The Grand Hôtel Stockholm. We will then enjoy a Nordic seafaring experience at the Vasa Museum, and hope for a glimpse of the Aurora Borealis (Northern Lights!) at the Icehotel in Swedish Lapland, with onsite specialists, Mikael Dahlberg and Matthias Andersson.
So get cozy and ready to immerse yourself in holiday cheer in the legendary city of Stockholm, the grandeur and tradition of the Grand Hotel and the "once in a lifetime" experience of an overnight at the Ice Hotel!
This week, we're asking you to help us "Let It Go" as it pertains to the travel restrictions of 2020, and dress for the festive season in Scandinavia! Whether it's Anna, Elsa or Olaf, Bing Crosby or Jolly St. Nick himself, let's celebrate the winter holidays with our Swedish friends from far away lands!
This Wednesday, our call will occur at 1:00PM EST, as we'll be going live to Sweden. The 'first five at 12:55' to log in will receive a sweeeeeet gift (no earlier than 12:55pm EST, please) of delectable Swedish chocolates, with love and good cheer from Visit Sweden!
PLUS, Kelly McAlister with Maui Jim will make sure you look cool in a new pair of shades!
THIS WEEK'S 'TOUR GUIDES'
Magnus Lindbergh
VisitSweden Inc
655 Third Avenue, suite 2010
New York, NY 10017
+1 646 226 3588
This email address is being protected from spambots. You need JavaScript enabled to view it.
www.visitsweden.com
Connect on LinkedIn
Maria Andersson
Grand Hôtel Stockholm
P.O. Box 16424, SE-103 27 Stockholm
Tel: +46 (0)8 679 35 00
Fax +46 (0)8 611 86 86
Direct tel.: +46 (0)8 679 35 48
Mobile tel: +46 (0) 735 19 01 77
This email address is being protected from spambots. You need JavaScript enabled to view it.
www.grandhotel.se
Connect on LinkedIn
Mathias Andersson
Vasa Museum – part of the Swedish National Maritime and Transport Museums
P.O. Box 27131
SE-102 52 Stockholm
Tel: +46 8 519 548 79
www.vasamuseet.se
Mikeal Dahlberg
A SCANDINAVIAN CHRISTMAS
What do you know about Sweden? Over 50% of Sweden is covered in forests, with 100,000 lakes and 24,000 islands, and the country has the 4th largest land area in Europe. Sweden's official name is the Kingdom of Sweden. It's the 3rd largest exporter of music behind the United States and the United Kingdom (Mamma Mia, no way!) And Sweden has one of the highest standards of living in the world, with a low birth rate, low unemployment, a highly developed welfare system and one of the world's longest life expectancy rates.
So what makes this part of the world so magical? Let's visit The Grand Hotel in Stockholm, The Vasa Museum, and the Icehotel in Jukkasjärvi and uncover part of its secrets!
WATERFRONT LUXURY AT THE GRAND HOTEL STOCKHOLM
Occupying an enviable spot on the Stockholm waterfront, the hotel overlooks the Royal Palace and Old Town. The Grand Hôtel has been home to celebrities, high-profile events and everyday bon vivants since 1874. This iconic property offers spectacular rooms and suites blending elements of the hotel's rich legacy with modern luxury. The hotel houses, the classic Veranda restaurant with its traditional Swedish smörgåsbord, the glamorous Cadier Bar and Mathias Dahlgren's Michelin-starred restaurants, two of the most sought-after dining destinations in the Nordic region. The hotel also boasts a state-of-the-art spa & fitness club, with saunas and dipping pools. The Grand Hôtel's true hallmark, however, is impeccable service, providing a bespoke approach that caters to the guests' every whim.
EVENTS EXTRAORDINAIRE
At the Grand Hôtel, Nobel Laureates, celebrities and everyday bon vivants have been meeting and mingling since they opened in 1874. As an outstanding venue for social occasions, the hotel caters to all sizes of events such as smaller dinners, meetings, jubilee celebrations, conferences, gala dinners, premieres and more. Get together in a French 1700s milieu or create your own setting in one of the more contemporary rooms. The only limit is your imagination. Our experienced staff is at hand to assist with everything from project management and event menus to lighting and flower arrangements.
DELIGHT IN THE PAMPERING
Taking its inspiration from the natural beauty of the sea and the islands of the Stockholm archipelago, the spa is unlike any other. Relax in a sauna, followed by a cooling dip, experience tranquility in the warm pool. Fit in an energizing and empowering visit to the gym. Enjoy a treatment that relaxes or revives, depending on your state of mind.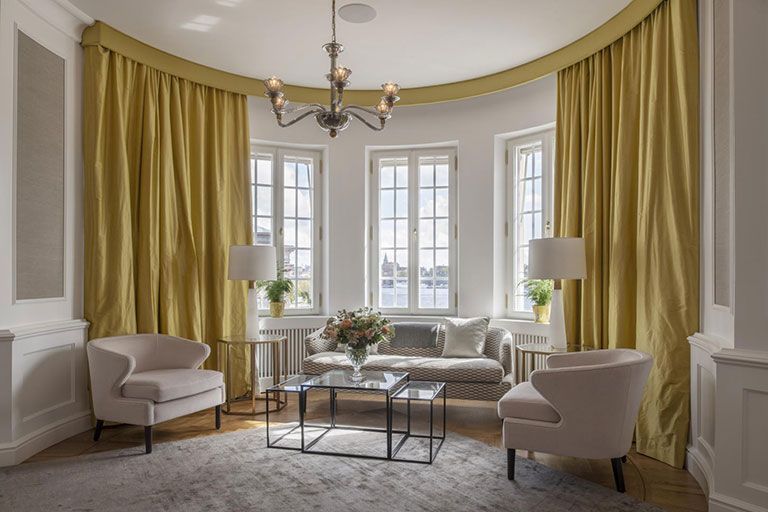 SUITE DREAMS
Staying in a suite goes far beyond the normal hotel experience. Slip into a silk bathrobe and enjoy their delightful suite package.
Everyone should experience staying in a suite at least once in a lifetime. Once you have tried it, suite life can become quite a habit. Their Suite Dreams offer includes a sumptuous breakfast buffet, entrance to the beautiful spa, silk bathrobes and comfy slippers.

ICEHOTEL - THE HOTEL THAT REINCARNATES ITSELF EVERY YEAR
If you have a qualm about staying in a hotel room made completely of ice and snow - let it go.
During five months guests from all over the world experience the art in Icehotel Winter before it melts down in spring and the loan from its adjacent mother Torne River is returned. Besides the fifteen to twenty standard ice rooms in the winter hotel, it also houses twelve art suites uniquely designed and hand-carved, all of them created for the very first time.
Wait, it's made completely of ice and snow? Yes, parts of the hotel are, however, there's a 'warm service' building that is just a few yards away that offers heated relaxation areas, rooms, and places to store your belongings.
The hotel is located in the heart of the tiny village Jukkasjärvi, with about 900 residents. Besides the actual ice hotel with rooms filed with ice art, ice bar and ceremony hall made of ice, Icehotel has a restaurant, cabins, hotel rooms and lounge – all housed in warm buildings within walking distance of each other. In winter there are 53 Ice rooms, Art Suites and Deluxe Suites and in summer there are 18. All year round they have seventy warm rooms; 44 hotel rooms and 28 chalets. There is also the local homestead restaurant just a ten minutes' walk away.
ICE, ICE BABY
The world's first and largest hotel built out of snow and ice. Icehotel Winter has been reincarnated in a new rendition every winter for the last three decades, every year with brand new art to experience. During an intense period in Jukkasjärvi during November and early December every year, the empty space on the riverbank turns into a magnificent hotel made of ice and snow.
HOW DOES THIS WORK, ANYWAY?
One night in an ice room or art suite and a couple of nights in a warm room is ideal, as it gives you time to join wilderness excursions on the days when you have a warm room to return to in the evening. If possible, they recommend you book your first or last night cool, the remaining nights in their warm cabins or hotel rooms, or join an overnight excursion (only on select days).
N-ICE
Step into a frozen forest in the Ceremony Hall "Skogen," a world full of toys in the suite "Toybox," or enter what's probably the coldest sauna in the world in the art suite "Sauna." If the temperature doesn't meet expectations there, cold can quickly be replaced by a hot sauna experience in a private relaxation room for everyone who stays the night in one of the deluxe suites in Icehotel 365.
The home of Absolute Vodka, let's raise a glass to Sweden!
ABSOLUTE ESPRESSO MARTINI
Ingredients
Ice Cubes
1-⅓ Parts Absolut Vodka
⅔ Part Kahlúa
⅔ Part Espresso
3 Whole Coffee Beans
How to mix
Fill a shaker with ice cubes. Add all ingredients. Shake and strain into a cocktail glass. Garnish with coffee beans.
Prepare the espresso coffee beforehand and let it chill. That will help to minimize the dilution, make your drink colder and even tastier!
When shaking: Remember to wake the drink to life, do not rock it to bed. That will also improve the frothy foam on top of your final drink.
When straining: Make sure to pour the drink brisk and swift from your shaker. That will help getting all that beautiful foam out and land on top of your drink.
The gathering area in the main 'warm' hotel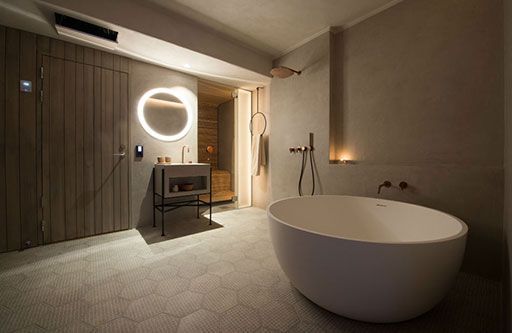 A private function at the Vasa Museum
Some virtual backgrounds for you for our Zoom call, provided by Visit Sweden!
Kelly's 'Christmas in July' Wedding
Kelly McAlister of Maui Jim just got engaged! She and Jess are planning a 'Christmas in July' themed wedding, and we want to help!
Share your favorite Christmas tradition, story, ornament, decoration, or recipe... and we'll compile everything and present them to the brides to be for their wedding!
Each week for three weeks - December 9, 16, and 23 - we'll carve out a 'Snow and Tell' portion at the end of the call so you can share your items with Kelly. Afterward, we ask that you mail your ornament or decor item to Carol, or that you email your story, recipe, or tradition to Whitney. We will compile these things into a keepsake box and book for Kelly & Jess.