Real-Time Retreats
Cruising Untethered

Introducing the Ritz-Carlton Yacht Collection

We're excited to introduce The Ritz-Carlton Yacht Collection! Be ready to be transported, as the expanse of open ocean awaits you on your virtual terrace, as we enjoy this all-inclusive experience.
Accommodating just 298 guests, each yacht in the collection has been thoughtfully designed to fuse the spacious, residential feel of The Ritz-Carlton properties with the innovative design quality of the world's most stylish yacht interiors. Bespoke experiences plus a guest-to-staff ratio of almost 1:1 means the ultimate personalized, anticipatory service. Before we set sail, grab a 'boat drink,' put on your best pair of Maui Jim Onshores.
What to wear on our cruise? You're a 'yachtly crew.' We're heading out to sea in luxury, darlings, so the creativity is up to you! What better attire than your best Captain's gear, or First Mate? (Thinking 'Gilligan's Island?' Ok, we're good with that!) How about 'The Love Boat' or perhaps even 'Miami Vice?' Or maybe you just want to put on that Hawaiian shirt and mellow into a 'yacht rock' kind of vibe.


The first five after 3:55 to log into the call (no earlier than 3:55pm, please) will win an early bird gift from The Ritz-Carlton Yacht Collection.
Plus, this week's winner (to be Pacific, the planner who a-piers to have gone 'all-in' with their costumes and props) will win a prize from The Ritz-Carlton Yacht Collection!
And as an added bonus, each week we'll award a planner who goes 'all in' a special gift from the lovely Kelly McAlister with Maui Jim, too.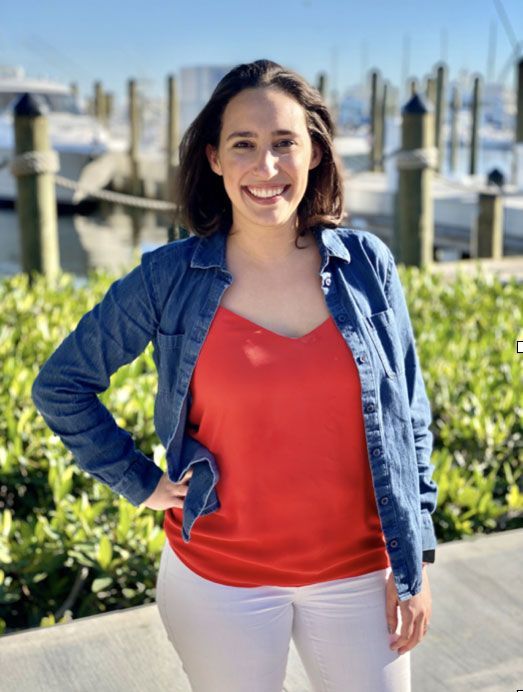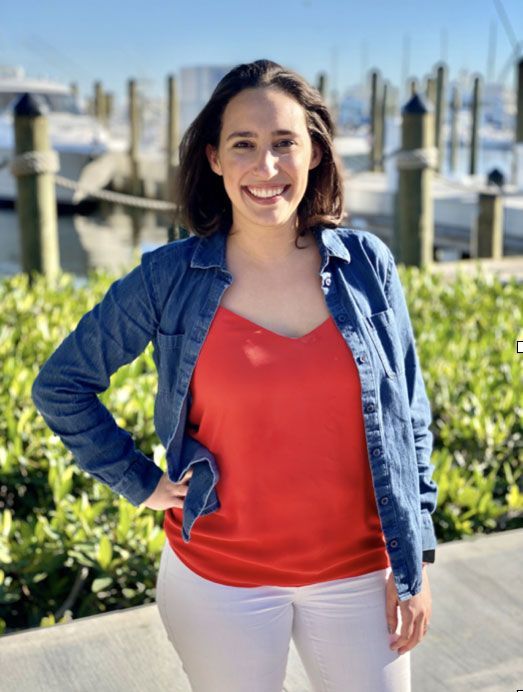 Andrea Brenes
CELL: 305-609-0986
E: This email address is being protected from spambots. You need JavaScript enabled to view it.
2601 S Bayshore Dr. Suite 900
Miami, FL 33133
Connect on LinkedIn
As Meetings and Incentives Operations Specialist, Andrea brings a wealth of knowledge and experience in events services and planning. In this role, she oversees the sales and operations of full ship charters and large corporate groups and programs to orchestrate a seamless and meaningful experience for MICE clients.
She joined the team at The Ritz-Carlton Yacht Collection after spending six years at Celebrity Cruises within their food and beverage department, most recently as Senior Analyst, combining her expertise in catering and food and beverage with her knowledge in event planning.
In addition to her work with The Ritz-Carlton Yacht Collection, Andrea is also owner and masterpiece creator of The Cake Box Miami.
The Ritz-Carlton Yacht Collection
The freedom to work or play untethered. To motivate or reward in an atmosphere of unimaginable luxury – exclusive yet casual, secure and private. Aboard our intimate yachts, your group can network, deepen connections and brainstorm fresh ideas free from the confines of the ordinary – but with the heightened level of care and attention you would expect from a Ritz-Carlton resort.
Imagine the freedom to command your own corporate yacht and to curate a journey designed to inspire and awe as you venture to some of the most beautiful yachting destinations on Earth. Make a powerful impression aboard the most exclusive and memorable venue imaginable: The Ritz-Carlton Yacht Collection.
Introducing Evrima
Evrima is the first of three yachts from The Ritz-Carlton Yacht Collection. Named Evrima, a word of Greek origin meaning "discovery," she inspires our guests to immerse themselves in exceptional experiences, explore new destinations, and foster the spirit of adventure that makes travel incredibly rewarding. Accommodating up to 298 guests, each of her 149 dual occupancy suites has its own private ocean view terrace and will feature luxury amenities accompanied by the legendary personalized service for which The Ritz-Carlton brand is known.
Specialty restaurants with innovative menus ensure every culinary craving is fulfilled. Unique dining experiences offer regionally inspired cuisine, providing a more immersive experience for guests to savor the lands they visited without even stepping ashore. Guests can indulge in an a la carte dining experience designed by a Michelin-starred chef, enjoy a fresh catch by the pool or order in-suite dining whenever the mood strikes.
Summer Along The Mediterranean
Colorful coastlines and turquoise waters welcome you to the Mediterranean. Sail into hidden harbors and step ashore to immerse yourself in the stories of legendary explorers and the stunning, romantic beauty of villages that have been etched out by history.
ROME TO VALLETTA
June 5, 2022 | Five nights
Sun-drenched coastlines are lined with relics of ancient empires from Italy to Malta, from the cliffs of the Amalfi coast and the blue grottoes of Capri to the Greco-Roman ruins of Siracusa and the golden-hued churches and palazzos of Valletta. An overnight in Sorrento overlooking the Bay of Naples allows guests to truly take in the charms of the town and to visit the ruins of the mighty volcano, Vesuvius.
Itinerary: Rome, Italy > Sailing time > Sorrento, Italy (Overnight) > Capri, Italy > Siracusa, Sicily, Italy > Valletta, Malta
DISCOVER CAPTIVATING DESTINATIONS AND FEEL IMMERSED
Inspired itineraries that set the scene for the casual freedom that is yachting. With ports of call from the Greek Isles and Cotes d'Azur, to the Azores, to Trinidad and Tobago, Quebec and Montreal, across to the Bahamas, Morocco, the Balearic Islands, Spain, to the yachting playgrounds of the French Riviera, Istanbul, Jerusalem... and more.
Five themed excursion categories within The Shore Collection allow passengers to easily identify those that match interests and activity level. Expert local guides ensure a highly personalized, and relevant experience.
STARBOARD SBAGLIATO
The Sbagliato, meaning 'mistaken' in Italian, was the result of a busy bartender who accidentally picked up a bottle of sparkling wine instead of gin when making a Negroni. The resulting cocktail was lighter, more buoyant, and refreshingly effervescent.
The Ritz-Carlton Sbagliato d'Elegance pairs bittersweet Aperol with the zesty sea spray notes of Manzanilla Sherry, and is topped with a dry Champagne. Ideal to enjoy in the Observation Lounge before dinner or as a refreshing sipper on The Marina while at anchor, the Sbagliato d'Elegance teaches us that some mistakes can lead to perfection.
This is one of the many inspired cocktails that will be handcrafted and enjoyed onboard Evrima, while sitting back on a lounger at The Pool or at a group cocktail hour from The Observation Lounge.
Ingredients
1 oz Aperol
1 oz Manzanilla Sherry
3 oz Ruinart Blanc de Blancs NV
Build cocktail over rocks in glass. Stir briefly to incorporate. Garnish with orange wheel.
WE PLAYED 'BINGO' LAST WEEK, NOW LET'S PLAY YACHT-SEA!

Virtual backgrounds for you for our Zoom call, provided by The Ritz-Carlton Yacht Collection!

Kelly McAlister, Maui Jim
Kelly McAlister of Maui Jim will be with us on the calls each week as judge and jury to see which planner really goes all-in with the theme. So engage, be creative, and have fun... and you may be the winner!
She'll be doing some gifting that will surely lift your shelter-in-place spirits!