Get ready for your pulse to start racing this week, Darlings, as we will visit The Ritz-Carlton, Amelia Island on Florida's Northeast coast, for the "Concours d'Elegance" luxury and vintage car show held in Amelia Island each year - one of the most important events of it's kind in the world! And while we are there, the team is offering us a sneak peek of the resort's recent top-to-bottom renovation!
Now in its third decade, "The Amelia" draws more than 300 rare vehicles from collections around the world to The Golf Club of Amelia Island, for a unique celebration of the "art of the automobile". However, this resort has sooooo much more to offer year round that we know you are going to be inspired to explore the charms, attractions and activities in this beloved corner of north Florida.
This Wednesday, you can dress in anything that gets your heart racing, share some photos of you with your favorite car, bring a " salty story" (more about that later!), make that fancy margarita recipe from the team at Coquina at the Ritz Carlton Amelia Island, and be prepared to make a new friend or two!
Entertain us, and, thanks to our friends at the Ritz Carlton, Amelia Island and Maui Jim, you could have your toes in the pristine sands of Amelia Island faster than a Ferrari takes a curve!
Giveaways this week!
* A 2-night stay at the beautiful Ritz-Carlton, Amelia Island!
* Plus, a pair of Maui Jim sunglasses is being rewarded as well!
* And the first five planners to log in after 3:55 will win a 'Salt Tower' from the Ritz-Carlton, Amelia Island!
Christie Hinkle, CMP
4750 Amelia Island Parkway
Amelia Island, FL 32034
Direct: +1 352.514.3001
This email address is being protected from spambots. You need JavaScript enabled to view it.
Connect on LinkedIn
Christie began her career with Ritz-Carlton & Marriott International in Amelia Island over a decade ago. Her focus is on the Corporate, Group and Incentive Market for Texas & surrounding area, Northeast and International Markets. If Christie isn't assisting her clients in sharing all that her favorite place in the world - Amelia Island - has to offer, she can be found cooking and enjoying great wine with her family.
Karla J. Yeck
4750 Amelia Island Parkway
Amelia Island, FL 32034
Direct: +1 904-557-3399
Mobile: 904-557-3399
Fax: +1 904.491-1567
This email address is being protected from spambots. You need JavaScript enabled to view it.
Connect on LinkedIn
I have been in the hospitality industry and working for resorts and hotels since 1985 (yikes, 36 years). I started my career on the front desk with Hilton Hotels, and moved through management roles within the brand. Then Sales and Marketing in a few hotel/resort companies, the latest being The Ritz-Carlton Company for the last 18 years.
I reside on a bridge-less island (Daufuskie Island, SC) with my husband, Steve, four Great Danes and 36 Koi fish.
Ritz-Carlton, Amelia Island
Located on the barrier island beaches of North Florida, The Ritz-Carlton, Amelia Island connects guests with the peaceful flow of natural waterways and native sand dunes. Experience a journey of culinary discovery highlighted by dinner in Salt, rated AAA Five-Diamond. Relax in the tides of wellness with unique services inspired by the sea. Reconnect with nature and all that is elemental along the beaches of Amelia Island.
SAND, SALT, AND SEA
The Ritz-Carlton, Amelia Island offers guests an invitation to escape from the outside world while discovering a secluded barrier island. An oceanfront, luxury resort located in North Florida along 13 miles of beachfront, the hotel is an exploration in coastal treasures including the multi-faceted flavors of both salt and infused bourbon, the meditative movements of a hammock massage and the unspoiled natural beauty discovered while kayaking the Intracoastal Waterway.
AWARD-WINNING LUXURY
AAA Five Diamond Award 1994-2010, 2012-2021
AAA Five Diamond Award - Salt Restaurant 2012-2021
U.S. News and World Report 50 Best Hotels in the USA 2019-2021
U.S. News and World Report Best Florida Resort 2013, 2015-2021
Forbes Travel Guide Four Star Award: Hotel and Spa 2007-2012, 2016-2021
Condé Nast Traveler Gold List: World's Best Places to Stay 2004-2021
Condé Nast Traveler Readers' Choice Awards: Top Florida Resort 2005-2013, 2016-2021
USA Today Travel 10 Best: #1 in 10 Best Jacksonville, Florida Spas 2017, 2016, 2015
USA Today 10 Best: Waterfront Hotels 2016-2021
Condé Nast Traveler Golf: Top Golf Resorts 2007-2008, 2012, 2019, 2021
SPECTACULAR VIEWS
The beauty of the Florida beachfront is the centerpiece for rooms and suites at this Amelia Island resort. Each luxury accommodation features a private balcony and an ocean view, while suites offer large living spaces and marble bathrooms with a standalone tub and direct view of the water.
COCKTAIL TIME! HONEY LIME MARGARITA
A perfect way to join our Real-Time Retreat is to make the delicious Honey Lime Margarita below, kick up your heels, and enjoy the 'edutainment' of the presentation!
Total Time
Ingredients
½ Cup Tequila Silver (or Blanco)
4 Tablespoons freshly squeezed Lime Juice (about 2 limes)
2-3 Honey Sticks
Ice
Lime Wedge
Citrus Salt
Directions
Rub a lime wedge along the rim of two small glasses and then dip them into a small plate with Citrus Salt. Fill with ice.
In a cocktail shaker combine the tequila, lime juice, honey and ice. Secure the lid and shake until most of the ice is gone. Be sure to shake well enough so the honey mixes itself into the drink.
Pour into prepared glass and garnish with lime wedge.
BEACH, PLEASE.
Enchanting spaces and refined hospitality for memorable meetings, corporate events, weddings and other celebrations. The Ritz-Carlton, Amelia Island offers spacious event spaces and modern conference center services in a beachfront setting near Jacksonville, Florida. With a luxury spa and 18 holes of championship golf, the hotel is a perfect venue for successful meetings and rewarding experiences. Showcasing more than 48,000 square feet of conference space, the resort's experts create events that center on specific agendas, themes and goals: from tradeshows and board meetings to wellness and corporate retreats.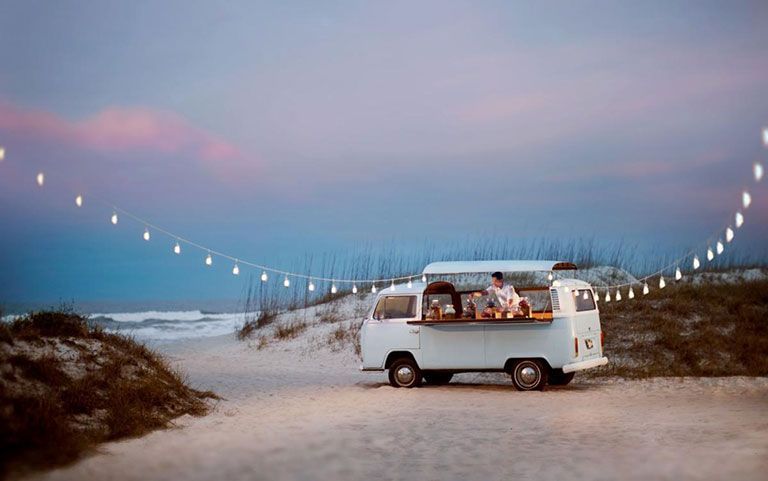 A NEW SHADE OF COOL.
Drawing inspiration from the sea and sky, all 446 resort guestrooms and suites have undertaken a dramatic visual and functional transformation catering to the needs of the modern traveler while capturing the vibrant and colorful characteristics of the destination. Artful details inspired by the island's heritage accent newly designed guest baths – complete with dual vanities, enlarged showers and suites with free-standing bathtubs – while redesigned living areas provide more space for guests to relax in the newfound comfort of coastal luxury.
SALT AND SEA IS FINE WITH ME...
Each week, we like to inspire you with our theme.
The 30 best songs about the beach! We'd like to hear if there are any that you'd add to this list.
The history of Amelia Island - over 400 years' worth! Known for a while as the 'Silk Stocking district,' this is a pretty fun read.
And you can't visit Amelia Island without strolling through the charming downtown of Fernandina Beach.
Some virtual backgrounds for you to use on our Zoom call, provided by The Ritz-Carlton, Amelia Island
Kelly McAlister, Maui Jim
Kelly McAlister of Maui Jim will be with us on the calls each week as judge and jury to see which planner really goes all-in with the theme. So engage, be creative, and have fun... and you may be the winner!
She'll be doing some gifting that will surely lift your shelter-in-place spirits!