Real-Time Retreats
Purpose and RePurpose
How 1 Hotels is defining luxury for a new generation

This week we are exploring the sustainable luxury brand of 1 Hotels. We'll be visiting three of their gorgeous and inspiring properties: 1 Hotel South Beach, 1 Hotel Brooklyn Bridge, and 1 Hotel Central Park.
As we do each week, we invite you to get into the spirit of our trips by dressing up and going 'all-in' with the theme. This week's theme of "Purpose and Repurpose" calls on us to celebrate sustainability and creativity! We're asking you to dress in an outfit that is inspired by nature! By now, we've seen your creativity and have no doubts that you will come up with something fresh and wonderful. Flowers, leaves, grass, natural fabrics, straw hats, wool, silk... it's all in the mix! And in the "Show and Tell" department, we invite you to share with us anything in your home that has been cleverly repurposed. Maybe your ideas can inspire the rest of us!
As usual, and just like nature, there's a bounty of rewards for giving our hosts your best effort!
The generous folks at 1 Hotels will be awarding three travel packages to members of our "family" who demonstrate that they are "all in" to our theme!
NEW YORK! NEW YORK! We will be offering TWO one-night complimentary stays at 1 Hotel Brooklyn Bridge in a Bridge King Room and a $25 F&B credit, plus
SOUTH BEACH STYLE! A two-night stay at 1 Hotel South Beach in a City View King with Balcony
The 'first five at 3:55' to log in will receive a repurposed gift bag from 1 Hotels.
PLUS, Kelly McAlister with Maui Jim will make sure you look cool in a new pair of shades, to round out a trio of fabulous prizes!
OK, darlings, get at it - we're sure you'll be a natural at this!
This Week's 'Tour Guides'
Sheila Garcia
1 Hotel South Beach
2341 Collins Avenue,
Miami Beach, FL 33139
This email address is being protected from spambots. You need JavaScript enabled to view it.
d: 305-301-3737
Connect on LinkedIn
Born and raised in Miami, a true local expert, so hospitality must be in my blood. I've been in the hospitality industry pretty much my whole life and joined the 1 Hotel South Beach family 2 years ago and can say that this brand has changed the way I look at life. Daytime activities, health & wellness are some of the new experiences that I have learned to cherish thanks to working here. When I am not doing my best staying active and healthy, you can find me at the dog park with my dog, Maya, who is a 3 year old German Shepherd Mix!
Brittney Mosley
1 Hotel Brooklyn Bridge​
60 Furman Street,
Brooklyn, NY 11201
This email address is being protected from spambots. You need JavaScript enabled to view it.
d: 347.696.2543
Connect on LinkedIn
I represent the gorgeous 1 Hotel Brooklyn Bridge as Director of Sales. I began my journey with the property, as part of the pre-opening team over 4 years ago. So much has changed since in the world since then, but I am so proud to see how we have continued to evolve, on our mission to capture the beauty of nature while creating a platform for change. I am passionate about creating beautiful and inspiring hotel experiences for my clients and partners and hope to connect with you soon to share all that 1 Hotel Brooklyn Bridge has to offer as well as, what we are doing differently during these unprecedented times!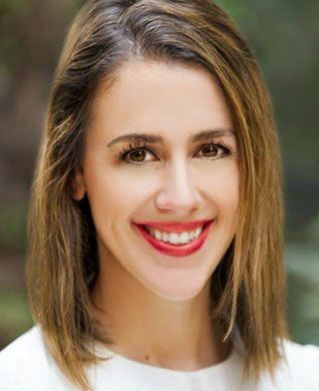 Emily Talpalar
1 Hotel Central Park​
1414 Avenue of the Americas,
New York, NY 10019
This email address is being protected from spambots. You need JavaScript enabled to view it.
d: 212.703.2031
Connect on LinkedIn
In May 2013, I accepted (what I thought would be) a 10-week training program at a luxury hotel near Central Park. A few days after my flight landed from Jacksonville, Florida, I fell in love with the vibrant energy of New York City. Fast forward 7½ years and I am lucky to call NYC home!

My journey with 1 Hotels began 5+ years ago on the pre-opening team of 1 Hotel Central Park. It has been one of my greatest pleasures to watch this brand grow from one hotel to five hotels, with many more in the pipeline! There is so much to love about the ethos of 1 Hotels, but two of my favorite brand pillars are 'Constantly Evolving' and 'Do All the Good You Can.'

When I'm not working can find me enjoying the outdoors, FaceTiming with my niece, and/or sipping on a glass of red wine.
1 Hotels
The future of the world and the future of hospitality are one in the same. 1 Hotels aspires to be a platform to spark conversations, between innovators and guests, that transform the industry and our lives. From air and water filtration systems, to biophilic design principles and the use of natural materials throughout our spaces, we place health and wellness at the center of design, construction, facilities and operational decisions.
1 Vision. A Platform for Change. Constantly Evolving. Leading Hospitality Forward.
"I wanted to capture the beauty of nature in a hotel and commit to safeguarding it as best I can, a responsibility that I believe we all share. It's 1 world.. But 1 is more than a hotel - it's a philosophy and a platform for change."
NOTHING IS OVERLOOKED
Beauty and sustainability go hand in hand at 1 Hotels. From the wooden door keys, to the coat hangers made of 100% post-consumer recycled materials, to the shower timers reminding guests that just a few minutes saved can make a big difference, to the hundreds of reclaimed materials that have withstood the test of time... every detail in important to this luxury brand.
A WORLD THAT IS 1.
Click here to view the 1 Hotels brand video.
We love this quote:
"Luxury is not derived from extravagance. It is born from abundant beauty that surrounds us."
MORE THAN A PLACE TO STAY, A PLACE TO BE.
Farm-fresh local fruits and vegetables in the lobby farm stand. Yoga mats in every guest room. Thousands of live plants in every hotel. A welcoming haven for dogs (and cats). Yes, cats. Filtered tap water and recycled glass carafes invite guests to ditch the water bottle habit. And every year during the holidays, 1 Hotels invites guests to leave a gently worn clothing item to donate to a local charity for those in need. How beautiful is that?
AWARDS
Among the very long, prestigious list of awards 1 Hotels has won, are these:
World Travel Awards: North America's Leading Beach Resort 2020
World Spa Awards: Florida best hotel spa 2020
TripAdvisor 2020 Travelers Choice Awards
Conde Nast: Top 20 Hotels in Miami: Reader's Choice Awards 2020
The Best New Sustainable Hotels in the World - Travel & Leisure
2020 Hot List Winners - Conde Nast
The 2020 Green Gold List - Best New Hotels in the Americas - Conde Nast
The Best New Luxury Hotels in NYC - Business Insider
... and on, and on, and on.
VERY COOL MEETING SPACE
A very cool meeting space uplifts its inhabitants with a living wall.
For more 'meeting meditation' watch this video from Biet.
COOLER THAN A CUCUMBER COCKTAIL
It's cocktail time! What's a more appropriate cocktail for sustainable luxury and beauty than one with a herbaceous, all-natural flair?
Ingredients
1-1/2 oz. Bombay Sapphire Gin
1 oz. Cucumber juice
1/2 oz Aloe juice
1/2 oz. Grapefruit juice
1/2 oz. Texas Tarragon syrup
2 oz. Prosecco
Preparation
Build ingredients over Crushed ice in a 12 oz. Collins glass, stir well to incorporate ingredients.
Garnish with a Tarragon leaf, Cucumber slice and serve with a straw.
LET'S GET IN THE MOOD
We're almost certain we don't have to give you many reasons to want to travel in these COVID-19 times, but we do want to set your mind toward simple beauty, nature, and sustainability before our visit to 1 Hotels. So here goes:
Some virtual backgrounds for you to use on our Zoom call, provided by provided by 1 Hotels!
Kelly McAlister, Maui Jim
Kelly McAlister of Maui Jim will be with us on the calls each week as judge and jury to see which planner really goes all-in with the theme. So engage, be creative, and have fun... and you may be the winner!
She'll be doing some gifting that will surely lift your shelter-in-place spirits!