With 28 hotels across America and Canada, the family business of Loews Hotels & Co. imparts a truly personal experience to all of their guests. Established in 1960, each one of their distinctive, tasteful hotels is a true original, designed to reflect the flavor of its unique location… from bustling Boston to sunny San Diego.
And what says family more than grandparents? This Wednesday, Patty Metcalf-Sobczak and Aaron Mayo with Loews Hotels will lead us on a fun game of LOEWS bingo! Yep, it's Granny Bingo, darlings!
What to wear? Break out your worst housecoat or your best go-to-Bingo track suit! Are you the little old lady from Pasadena, or are you the Grandpa who just came in from the golf course to score big with the ladies at the retirement home? Grab your walker and get over to your closet by Wednesday's Zoom call... and pick out your best octogenarian outfit!
And here's the part that'll get your pace maker going... we're playing for a staycation at one of the Loews Hotels for each of two BINGO games!
Plus, darlings, the first five people after 3:55 to log into the call (no earlier than 3:55pm, please) will win a pair of Maui Jim Blue Light Protect Lens glasses, thanks to Kelly McAlister of Maui Jim.
Patty Metcalf-Sobczak
Loews Hotels
2695 Gentry Walk Court
Cumming, GA 30041
T 404-822-0196
This email address is being protected from spambots. You need JavaScript enabled to view it.
Connect on LinkedIn
Aaron Mayo
Loews Hotels
647 Bleeker Street
Charlottesville, VA 22903
T 615-340-3641
This email address is being protected from spambots. You need JavaScript enabled to view it.
Connect on LinkedIn
Loews Hotels & Co.
"Welcoming You Like Family" captures the powerful feeling of familiarity and comfort, which characterizes the Loews guest experience and is a philosophy that guides service and operations and unites the 26 Loews hotels and resorts across North America. For a Loews guest, this means experiencing intuitive service that meets their individual needs with a certain level of informality, just like family. And, for a Loews team member, it means delivering personalized service and being empowered to go above and beyond to ensure each guest leaves feeling part of the Loews family, whether it is their first stay or their tenth.
YOU'RE A PART OF THE FAMILY
Loews Hotels & Co knows that hospitality comes from the heart, and they're wholeheartedly dedicated to giving you just that. They are intertwined in the cities they call home, take pride in every detail, and approach each moment of your stay with care, intuition and thoughtfulness, so that from the moment you arrive you feel at home and, more importantly, amongst family.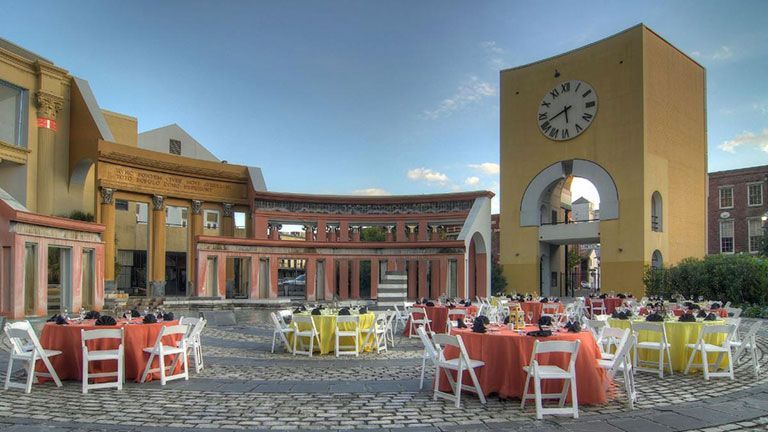 MEETINGS & EVENTS
Whether it's an intimate meeting or a large social event – Loews Hotels is there to help you create an event that will wow. But what is it that sets them apart? They listen, pay attention to the details, and make sure the whole experience runs smoothly.
They understand that each event is different – and that your event needs to leave a great impression. Calling on personal service, local expertise, culinary creativity and state-of-the-art tech, Loews co-creates and customizes to make your event memorable for all the right reasons.
With recent meeting space renovations at their Loews Vanderbilt (Nashville), Chicago O'Hare, Coronado Bay, and Philadelphia locations, you can't go wrong!
LOCATIONS
New locations:
Live! by Loews – St. Louis – As part of the city of St. Louis' Ballpark Village $260M expansion, the St. Louis hotel opened it's doors in February 2020. Offering unrivaled views of beautiful downtown St. Louis, iconic Busch Stadium, and the shining Gateway Arch; proximity to the city's biggest sports arenas and attractions; and culinary excellence.
Live by Loews – Arlington, TX – One of the most exciting new venues for meetings and events in the Dallas–Fort Worth Metroplex, with 35,000 square feet of striking indoor and outdoor options accommodating groups of up to 1,000. Their newest hotel is next to Globe Life Park and the future Globe Life Field, as well as AT&T Stadium and the dining and entertainment hub, Texas Live!
Universal's Endless Summer Resort – Surfside Inn and Suites – Offering 750 new standard rooms and spacious 2-bedroom suites in the heart of Orlando's convention district, with a cool surf vibe woven throughout. This addition to Universal Orlando Resort's offerings is perfect for your rooms-only groups and citywide convention needs.
Loews Kansas City Hotel – Showcasing 800 guestrooms, a lobby bar, signature restaurant, three-meal restaurant, indoor lap pool and 60,000 square feet of meeting and event space that connects directly to the Kansas City Convention Center with a new connector bridge.
All of their great locations:
SOUTHEAST
Atlanta
Nashville
Miami Beach
New Orleans
Orlando
NORTHEAST
Boston
Philadelphia
New York
Toronto
MIDWEST
Chicago
Chicago O'Hare
Kansas City
St. Louis
MIDWEST
Chicago
Chicago O'Hare
Kansas City
St. Louis
CENTRAL
Minneapolis
Arlington TX
SOUTHWEST
Coronado Bay
Hollywood
Santa Monica
Ventana Canyon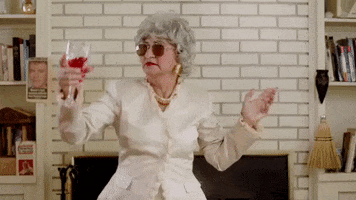 GO, GRANNY, GO.
Get inspired for this week's call by enjoying some of the fun stuff below:

11 Ways to Clean with Denture Tablets - because sometimes you just don't want to break out the Lysol.
Bring back the housecoat. There's something vaguely exotic and glamorous about these things, don't you think?
What will you look like when you're older? Try out the Change My Face app and input your vices (smoking, drugs, overexposure to the sun) to see what you'll look like later in life. Or, download the AgingBooth app from the App Store. If these don't scare the bejeezus out of you, we don't know what will.
Vintage cocktails - but since when does a good cocktail go out of style? We've given you one of those classic drinks below, but feel free to choose your own.
CROWN SIDECAR
Ingredients
1 oz. Crown Royal Special Reserve
1/4 oz. triple sec
2 oz. sweet and sour mix
1 wedge lime
Directions
Add Crown Royal Special Reserve, triple sec, and sweet and sour mix.
Shake with ice and strain into chilled sugar-rimmed cocktail glass.
Garnish with lime wedge.
Some virtual backgrounds for you for our Zoom call, provided by Loews Hotels & Co!
Kelly McAlister, Maui Jim
Kelly McAlister of Maui Jim will be with us on the calls each week as judge and jury to see which planner really goes all-in with the theme. So engage, be creative, and have fun... and you may be the winner!
She'll be doing some gifting that will surely lift your shelter-in-place spirits!