Real-Time Retreats
Italy By Design
Dorchester Collection Hotel Eden & Hotel Principe di Savoia
Since we're visiting Italy and the fashion and design mecca of the world, we want you to break out your most fashionable labels, and take it to the hilt! Italian design is legendary, so make your outfit the same! Will you gladly wear Gucci? Feel proud of your Pucci or Prada? Or are you feeling very Versace? Dolce & Gabbana, Armani, Missoni, Moschino... the list goes on. Or if labels aren't your thing, we get it. Put together your own style, and kick labels to the curb! But whatever you do, take your style the extra mile.
As as added bonus, each week we'll be rewarding the planner who goes 'all-in' on the theme with goodies from Maui Jim. So engage, be creative, and have fun!
Nuria Candel
The charismatic Nuria Candel will be our tour guide this Wednesday, whisking us across the ocean to her two iconic Italian Dorchester Collection properties.
She's been with Dorchester Collection for five years. Nuria lives in Atlanta, GA, and is a certified scuba diver, plus one heckuva virtual tour guide.
Mobile: 917-902-8483
Work: 646-532-3806
This email address is being protected from spambots. You need JavaScript enabled to view it.
Connect on LinkedIn
Hotel Eden
An authentic Roman spirit infuses this radiant hotel, alive with the stories of a legendary city and the hospitality of its remarkable people. Twice a month they welcome fashion illustrator Andrea Ferolla as their first artist in residence, who captures the hotel's unique spirit through a series of thoughtful observational drawings.
ABOVE IT ALL
From the Hotel Eden rooftop terrace, you can venture through the Roman streets, gaze at St. Peter's cathedral and admire a glorious sunset – all without leaving the hotel. This is the ultimate viewpoint, with Rome's entire panorama here for your viewing pleasure.
TOP CUISINE
Whether served in their rooftop restaurants or enjoyed in your room, Fabio Ciervo's innovative Italian cuisine is always something to savor. Fresh flavors, seasonal ingredients and creative combinations await.
A ROOM WITH A VIEW
From board room to ballroom, generations have met, celebrated, and networked in these beautiful spaces, and have been looked after with refined but personable care and attention to detail. Every ballroom has a private foyer that creates an inviting space of it own and can be decorated in any way you'd like.
ELEVATED MEETINGS
Their impressive boardrooms speak of smart design and quiet elegance. High ceilings, natural daylight and dramatic color deliver graceful, Roman charm, where technology of the highest specification awaits.
APEROL SPRITZ
Aperol spritz cocktails are unbelievably easy to make. No cocktail shaker or fancy equipment required!
You'll simply fill a wine glass with ice, then add Aperol, Prosecco, club soda to taste, and garnish with a slice of orange.
Make it less bitter
Aperol's bitter notes can take some getting used to, so you can reduce the bitterness by using less Aperol and more Prosecco.
Make it less boozy
To make it even lower in alcohol content, use proportionally more club soda and less Aperol and Prosecco.
MORE ROOFTOP VIEWS
More stunning views from a rooftop perch! From the hotel rooftop terrace you can enjoy vast panoramic views taking in both old and new Milan. The gleaming Porta Nuova district sparkles right in front of you with the Unicredit Tower by Cesar Pelli, while in the distance you can spot the Generali Tower by Zaha Hadid and Allianz Tower by Arata Isozaki.
ULTIMATE LUXURY
Do we really need to write a caption for this photo? If so, it would be: Yes, please.
ITALY, HERE WE COME!
We always like to offer some inspiration so you can get in the mood for our call. Get a head start on our trip with these:
Which iconic fashion designer are you? Take the quiz to find out.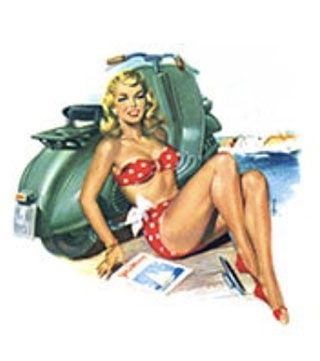 Learn about the history of the Vespa scooter, or pick out your own. Or if you're doing better than we are in 2020, pick out your Ferrari.
Break out the pasta and sing along with The Perfect Italian Dinner Songs playlist on Spotify.
Enjoy this compilation of Spaghetti Westerns.
Pizza crust style, just so you know. Neapolitan pizza-making is so unique it's been recognised by UNESCO as an intangible cultural heritage. Meanwhile, Romans make their pizza flat and crispy, Sicilians go thick and fluffy, and Apulians fry small pockets of dough known as panzerotti.
Visit the Galleria Borghese art museum, room by room
Zoom Virtual Backgrounds Courtesy of Dorchester Collection
Kelly McAlister, Maui Jim
Kelly McAlister of Maui Jim will be with us on the calls each week as judge and jury to see which planner really goes all-in with the theme. So engage, be creative, and have fun... and you may be the winner!
She'll be doing some gifting that will surely lift your shelter-in-place spirits!